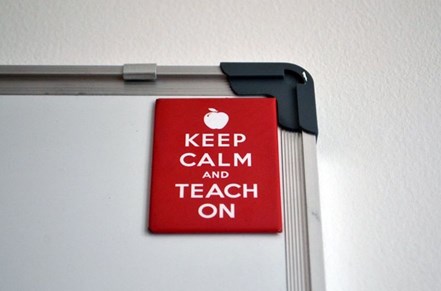 Association for Language and Culture 'Linguists' isn't just a language school. We are a collective of people who uphold the same values in their life and work: we believe in the power of friendship and solidarity, in the healing power of laughter and understanding, but most of all - in compassion. Compassion is one of the two cornerstones of our teaching philosophy and vision. Whenever we step into a classroom we are fully aware that we are encountering not clients, but human beings, with rich and complicated lives, with their own desires and fears, human beings who feel vulnerable and insecure when trying to acquire a foreign language. The learning process starts by recognising the humanity in each of our students.
Learning a foreign language is no easy task and it doesn't happen overnight. It requires time and effort. Precisely for that reason, the second cornerstone of our teaching philosophy and vision is: passion. We passionately love what we do and we're not causal about it. We never go into a classroom distracted, moody or tired. You have the right to feel despondent, we don't. You have the right to feel frustrated, we don't. Our job is to provide boundless patience and support. 
In our courses you can: 
learn the language for everyday needs and communication, travelling, business correspondence, and do so in an interactive manner.

become familiar with the culture of the language that you are learning through texts, interesting video material and stories told by native speakers.

participate in designing the classes by helping us choose topics which are extremely important to you due to work, studies or other obligations.




pay in monthly instalments.
In designing the curriculum for our courses we rely on the Common European Framework, since we understand that the teaching curriculum needs to be comprehensive, clear and coherent. Comprehensive in the way that it can offer a range of language skills, as complete as possible. Clarity means that all information has to be clearly formulated, explicit and understandable to readers. Coherence demands of us to respect the following components: 
understanding the students' needs
defining aims by both students and teachers

determining the content of the materials used

choosing or creating the material

devising teaching curriculum

using different teaching methodology

appraisal, testing, self-evaluation
Guided by these principles, and having a lot of experience, we have the following levels in our language courses:
Breakthrough, A1
Waystage, A2
Strong Waystage, A2+
Threshold, B1
Vantage, B2
Strong Vantage, B2+
Effective Operational Proficiency, C1
Mastery, C2
You can check out the speaker proficiency table by clicking here.